Where does this go?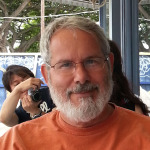 Welcome to Jim Johnson's Astrophotography Journey. I invite browse these pages for information and ideas that will help you progress in your own astrophotography journey. This website is NOT a tutorial, nor does it contain one. It is a collection of my writings and experiences that other astrophotographers may find helpful. A complete answer may be found among these pages, or perhaps a follow on discussion is needed. Either way, I will have accomplished my goal if this website is of any help at all.
Where does this go?
Articles
Magazine-like articles will be a major information source in these pages. I write on just about everything related to astronomy: equipment and techniques to how things work and how to think about a project. Occasionally I may have fun with a topic as I did writing about astronomers' never ending needed for another something else. See "Give a Mouse a Telescope."
| | |
| --- | --- |
| Scope Out Next Month | What's Jim doing now? |
| | |
| --- | --- |
| Articles | |
| | |
| --- | --- |
| AstroKnowledge | |
Let's stay in touch!I wrote Finding Barnard's Star as a result of a reader request that I image the star and write about it. I particularly enjoyed the interactive nature of this project, and would like to do similar projects in the future. There are several options for us to communicate whether you merely want follow my ramblings, or you wish to be a more active participant. I announce the monthly publication of Scope Out Next month by email, and email exchanges are great when the communication is not intended for a wider audience. I post frequently on Facebook, so that is a good way to keep up with what I have been up to and what I am following. And finally, readers can post comments to the articles that I write, and can register to with the Web site to receive notice of new postings. I look forward to your questions, requests, and comments. And by all means, please drop me a line to let me know about even your most casual observing sessions.Email: jim@jrjohnson.net
Facebook: Jim Johnson
Register: Sign up for notifications of new posts.
© James R. Johnson, 2015.